.
Leadership
LOF Adaptive Skiers is a volunteer staffed organization.
Joel Zeisler, Executive Director & Founder 
Sandy Hook, CT
Joel Zeisler manages and oversees all water sports activities. Joel is a former national waterski champion, former coach of the US Disabled Waterski Team, and has been teaching waterskiing for more than three decades. He has trained and assisted nearly a dozen other organizations across the country in launching their own adaptive waterski programs. Joel has helped to make LOF Adaptive Skiers a leader in the field of adaptive waterskiing in the US. LOF continues to be the only organization in the Northeast providing adaptive waterskiing clinics on an ongoing basis from beginner to advanced levels.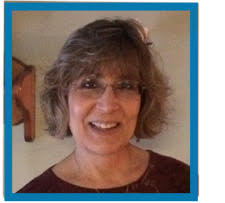 Kathryn Wolf, Chairperson
Sandy Hook, CT
Kathryn has been a corporate Buyer for 25 years, is currently employed by Sonics & Materials, Inc., where she enjoys purchasing in the high tech field of ultrasonics here in Newtown.  After volunteering for a Wounded Warrior Event with her Girl Scout troop, Kathryn and her family were so impressed with LOF that they "are hooked" and have been avid volunteers for over 6 years.  In addition to LOF, Kathryn has spent time volunteering with a diverse group of nonprofits including Relay for Life, Girl Scouts of America, Newtown Junior Women's Club, NUMC, and most recently the CMAK Foundation.  She is certified in both CPR AED and First Aid through the American Heart Association.  Kathryn enjoys water skiing and boating with her family.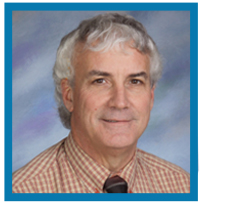 Paul Gallichotte, Assistant Chairperson
Southbury, CT

Paul has been avid waterskier for the past 30 years and a Lake Zoar resident for over 25 years with his wife Christine who is also an LOF  volunteer.  Paul is retired after a 35 year career as a Technology Education teacher in the Stratford Public Schools. In addition to waterskiing, he also enjoys cycling, hiking, snow skiing or anything that gets him outdoors. He has been a volunteer with LOF Adaptive Skiers for over 10 years. He has both the Level 1 Instructors Certification and the Level 1 Adaptive Instructor Certification through USA Waterski. In addition, he is also fully certified in both CPR AED and First Aid through the American Heart Association.
Robert Doiron, Assistant Chairperson

Beacon Falls, CT

Bob is the owner of Doiron Building and Remodeling Co. for over 25 years. He and his wife Barbara are life residents of Beacon Falls. They have 2 married sons and enjoy spending time at their vacation home in Vermont during the winter months as well as boating and skiing on Lake Zoar for over 30 years. Bob is a certified Alpine ski instructor and taught for many years at Okemo Mountain in VT. He has been a volunteer for many local town organizations such as the Beacon Falls Lions Club, St. Michael's Church Men's Club, coach for local Little League baseball and basketball programs. Elected to local government positions over the years and currently is serving on the Beacon Falls Zoning Board of Appeals after having served on their Board of Finance for 6 years. Bob is also active in auto racing and has been serving as Activities Director for the Conn. Autocross and Rally Team club for over 6 years coordinating all of their events and functions.
Chris Roddy, Secretary

Oxford, CT
Chris lives in Oxford, CT with his wife, Heidi and two Sons, Aidan (9) and Connor (6). He is an avid Snow and Water Skier and enjoys sharing these activities with all his family and friends. Chris attended Bridgewater State University (1984-1989). Chris has worked in the Hotel Business 20 years and now works for a Global Supply Distribution company in the hospitality market. Chris enjoys most teaching and sharing the joys that skiing brings.
Chad Goodhue, Director
Sandy Hook, CT
Chad is owner of New England Restoration.llc a water/fire damage restoration, reconstruction and consulting business established in 1986.Chad attended Parks Aeronautical flight school in St. Louis  where he started his flight training and played rugby for a local club.   In the summer Chad enjoys barefoot water skiing on Lake Zoar with his Malibu Response ski boat, golf, assisting with LOF Adaptive water skiing program as a side skier / boat driver as well going to zip line parks around New England. In the winter he enjoys downhill racing around New England, qualified for the nationals in 2014 for men's downhill, and plays hockey on two teams in Danbury, CT.  He also enjoys assisting with the LOF winter ski program at Mt. Southington. He is currently studying to become a certified disabled snow and water ski instructor. Chad enjoys traveling, scuba diving in the Caribbean, skiing in Colorado, has participated in Triathlons around New England and living life to the fullest.
Peter Anderau, Director

Newtown, CT
Peter is President of Germann + Frei North America, US sales office for Germann And Frei AG, Swtizerland (manufacturer of machines for the can making industry). Peter enjoys waterskiing, snow skiing, back country skiing, backpacking, kayaking, mountain biking, windsurfing (certified instructor), sailing, adventure racing and anything to enjoy the outdoors. In addition to LOF, he has spent time volunteering with Boy Scouts, Group Workcamps, Trinity Episcopal church, Dorothy Day Hospitality House (provides meals and shelter to people) and other nonprofit organizations. Peter is a resident of Sandy Hook for over 20 years with his wife Cindy and two sons, Tom and Steven.
Lynn Simoneau, Director
Newtown, CT